Our History
In late 2011 the city of Fort Worth held a series of public meetings to discuss the community cat situation and to determine if a new, more humane community cat policy was feasible. A majority of participants spoke up in favor of implementing Trap-Neuter-Vaccinate-Return as the preferred method for reducing the number of community cats.
As an offshot of these meetings, a group of concerned citizens formed the Panther City Feral Cat Coalition to discuss how to coordinate TNVR resources in the community, develop a network of individuals and agencies interested in community cats, and plan how to best promote the approval and implementation of a TNVR program in Fort Worth. The Coalition founders believed that those individuals who are already practicing TNVR should be the ones leading the way with any TNVR plan for Fort Worth, since these groups and individuals have first hand information and experience.
Our Mascot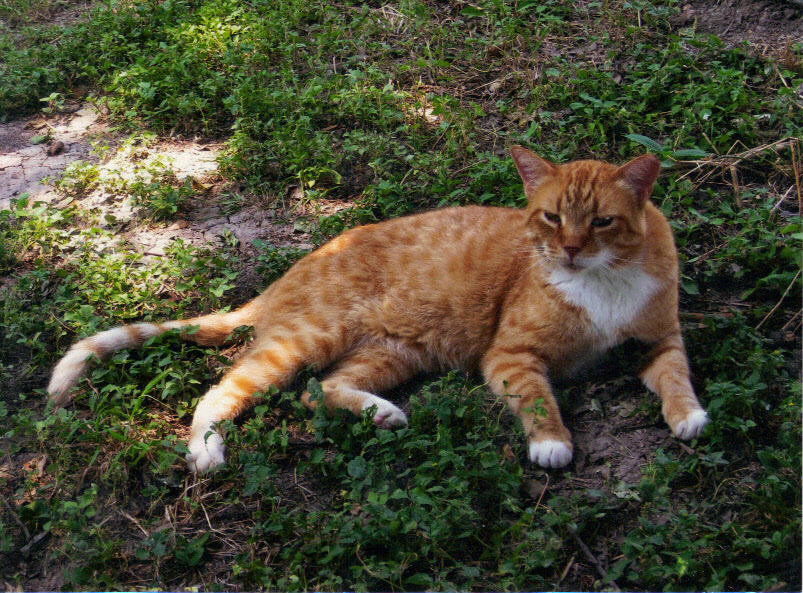 Norton, the orange tabby cat in our logo, is patterned after a real life Fort Worth community cat named Norton, whose friendliness and dependability influenced some of the current members to help found Panther City Feral Cat Coalition.
Why a Panther?
The image of a sleeping panther has long been a part of Fort Worth history, beginning in the late 1800s, when a Dallas attorney reportedly claimed after visiting Cowtown that "things were so quiet, (he) had seen a panther asleep on Main Street, undisturbed by the rush of men or the hum of trade." Fort Worth officials turned the intended insult into an advantage, and the panther became an enduring symbol of the city's strength. Over the years, panthers have appeared here and there throughout the city, carved on downtown buildings, crouching on Fort Worth Police badges, painted on fire trucks and as a mascot for high schools and baseball teams.